Everything you need in one place
Our "Five Stepping Stone" Approach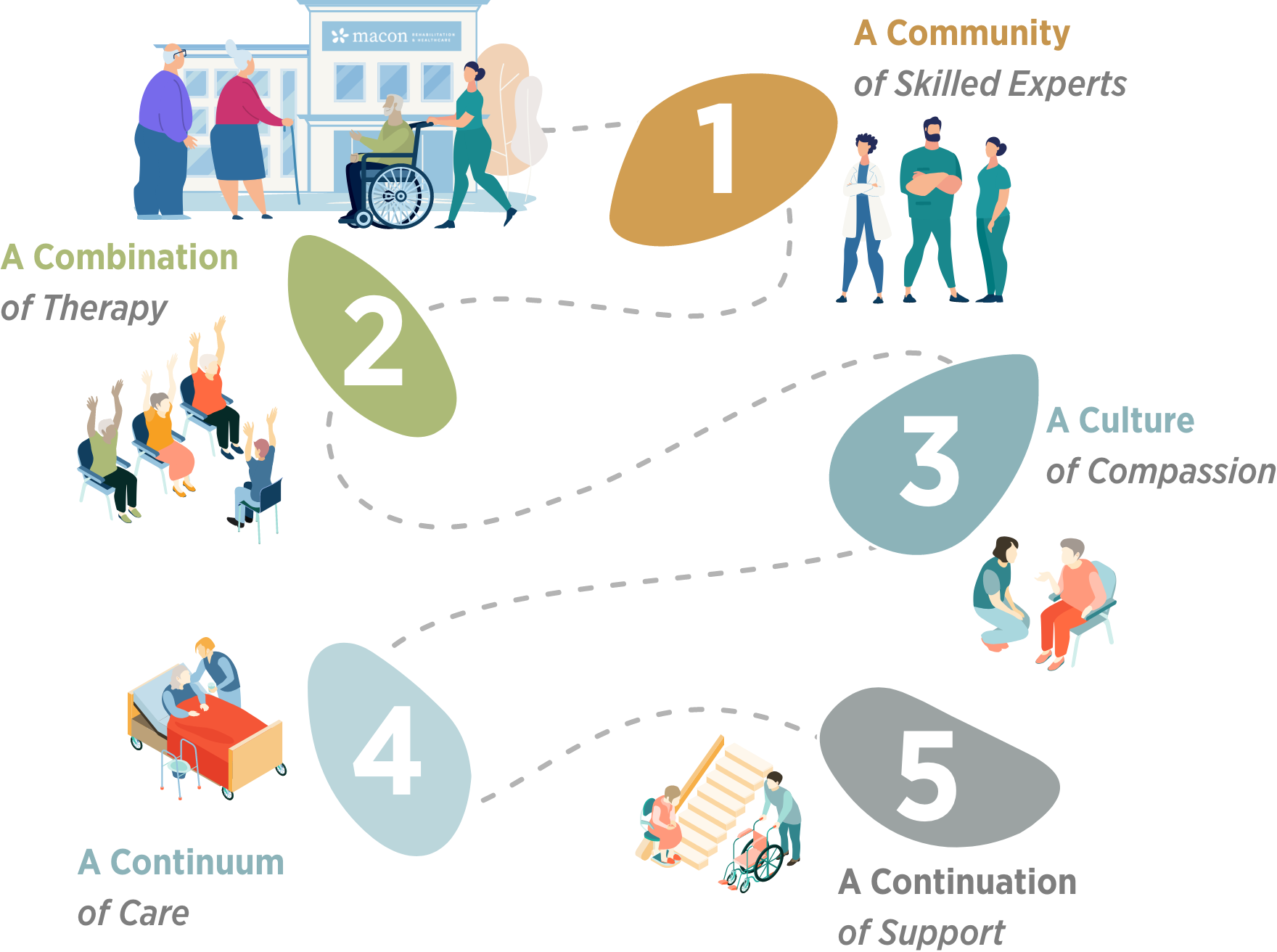 Improving Health, Step by Step
1. A Community of Skilled Experts
Our physicians, therapists, and nurses are professionally trained to provide a wide range of rehabilitative and medical services.
2. A Combination of Therapy
We tailor our recovery plan to fit the unique goals and needs of our loved one.
3. A Culture of Compassion
Our staff is committed to treating the whole resident through patience, understanding, and encouragement.
4. A Continuum of Care
We are distinctly positioned to offer short-term, long-term, and personal care to our residents.
5. A Continuation of Support
Our caring workers provide the support and guidance your loved one needs as they return home so their journey of success can continue.
What people are saying about Macon RHC
"If it were not for the staff at Macon I would have never gotten the opportunity to be with my daughter during the birth of my grandchild. I will be forever grateful to the physicians, therapists, and nurses that helped make my recovery a success!"